CollegeWimbledon
Start dateOctober 2018
Course length2 years (extended full time)
MFA Fine Art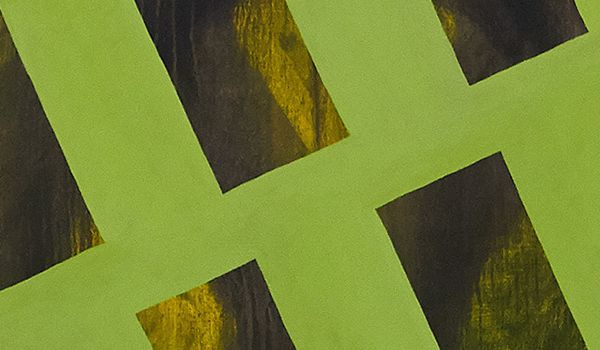 Applications for October 2018
This course is now only open for home / EU students.
MFA Fine Art at Wimbledon College of Arts is designed to support you as an emerging artist. Through practical experimentation and contextual research you will identify your practice's unique qualities and how they align with the contemporary art world.
Student video work
Course detail
Content: what students can expect
To be taught over two / three days per week, depending on the stage in the course, with access to the MFA Fine Art studios and Wimbledon's shared workshops on these days. View the Wimbledon facilities section
To conduct research and gain practical experience in the remainder of your week
Time to explore and claim your art practice through acquiring a high level of awareness about the contemporary art world and understanding how your work operates within this territory
Your skills to be honed through our Professional Toolkit, with a course curriculum based on the recent Arts Council England's recommendations for skills-sets required for both artists and arts organisations to flourish
Access to all University of the Arts London's libraries
To create a web folio instead of a formal academic written paper, which contextualises and showcases your artwork
Learn how to set up websites and use your online presence to profile your work
Structure
Extended Full-Time Study Mode
The MFA is delivered over 2 years for 30 weeks each year. Extended Full-Time mode is a hybrid of part time and full time study.
By teaching in this mode we aim to give our students the opportunity to benefit from undertaking a full time Masters degree while also pursuing and sustaining other commitments such as part-time employment, gaining other experience in the creative industries or maintaining care responsibilities.
Unit 1: Re-evaluating your art practice
Unit 2: Mapping your art practice
Unit 3: Claiming your art practice
The course includes:
Studio teaching which actively explores links between practice based experimentation and outcome
A cross-disciplinary lecture and seminar programme supporting the contextualisation of student practice and an understanding of different discourses of the contemporary art world
Developing both on and off site creative collaborations to test and develop negotiation skills, personal interaction abilities and develop student self-awareness
A professional practice programme of discussion groups, seminars, lectures run by artists and curators
Find out more about MFA Fine Art on the course website - www.mfawimbledon.com
Learning and teaching methods
Collaborative projects
Group and individual tutorials
Group crits
Lectures and talks
Live projects and events
Offsite and study visits
Online learning
Presentations
Seminars
Workshops
Assessment methods
Research folio, paper and proposal
Studio work
Facilities
View images of and find out more about our 3D workshops

Kristy Noble.

View images of and find out more about our audio visual department

Kristy Noble.

Find out more about our digital media centre
Visiting Staff
Jordan Baseman
Marvin Gaye Chetwynd
George Henry Longly
Kirsty Ogg
Deanna Petherbridge
Katie Pratt
James Faure Walker
How to apply
2018/19 entry
Application deadline
The home / EU deadline is midday, Tuesday 31 July 2018.
There is no deadline for international applications. Students should apply as early as possible.
Further information about the application process
You will need to enter the following information in the online application form:
Personal details
Current and/or previous education and qualification details
Employment history
Personal statement
CV (curriculum vitae)
Once you have submitted the form you will be emailed a link to upload your portfolio.
The course leader will review your work, may invite you to interview, and will then make a decision on your application.
Entry requirements
BA (Hons) degree or equivalent academic qualifications
Alternative qualifications and experience will also be taken into consideration
Personal statement
Portfolio of work
English language requirements
All classes are taught in English. If English isn't your first language you must provide evidence at enrolment of the following:
Personal statement
This should be about 500 words long and include:
Your reasons for choosing the course
Your current creative practice and how this will help with your future plans
If you do not have any formal academic qualifications please describe your relevant education and experience
Portfolio advice
Portfolios should show the following:
Evidence of an independently produced, sustained body of work
A coherent set of ideas, subjects or concerns that are relevant to Masters level
Critical reflection
A sense of direction for future work and study
An interest in fine art and other visual art forms
At interview and portfolio review
We look for:
Commitment and motivation for studying the subject at Masters level
Work that shows potential for further development
Demonstrate a holistic understanding of research
Ability to identify or speculate on the direction and development of practice and research
An awareness of contexts and frameworks for contemporary practice
Able to communicate clearly in order to present and discuss work and ideas with others
Able to demonstrate written skills
Successful applicants will be invited to attend an interview and should bring their portfolio.
Applicants may be offered a place on an alternative MA or Graduate Diploma course within Camberwell, Chelsea or Wimbledon. This decision will be based on our assessment of an applicants' creative potential and interests.
Fees and funding
Home / EU fee
£5,000 per year (2018/19 fees).
International fee
£12,430 per year (2018/19 fees).
Course fees may be paid in instalments.
Additional costs
In addition to tuition fees you are very likely to incur additional costs such as travel expenses and the cost of materials. Please read the information on our additional costs page.
Equivalent or Lower Qualification (ELQ) fee - Home / EU students whose chosen course is at a level equivalent to, or lower than, a qualification that they already hold, will be charged the fees shown above, plus an additional £1,100 ELQ fee. Students in receipt of Disabled Students' Allowances (DSAs) are exempt from ELQ fees and will pay the original fee, regardless of the highest qualification held.
Accommodation
Find out about the accommodation options available and how much they will cost.
Scholarships and awards
There are a number of scholarships and awards available to students on this course. Use our search tool to find out more information.
Careers and alumni
The course is designed to enhance our graduates' employability. We're committed to creating meaningful links with professional bodies, which means that students don't just rehearse projects but actively create them.
Placements and offsite projects offer our students first hand experience of teamwork, project research, writing applications, project management, curating, fundraising and promotion.