CollegeWimbledon
Start dateNot applicable
Course lengthNot applicable
MA Drawing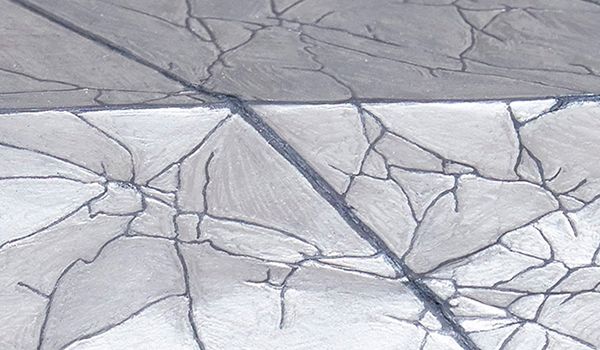 Course suspended for 2018/19
MA Drawing will not be taking applications for 2018/19 entry. If you are interested in this course please register your interest.
MA Drawing at Wimbledon College of Arts promotes drawing for a purpose, focusing on process, ideas and cross-disciplinary dialogues that explore drawing as a primary form of communication.
The course is aimed at students who want to interrogate the practice of drawing in order to test, redefine and expand its' limits.
Student video work
Course detail
Content: what students can expect
A course that promotes drawing for a purpose, focusing on process and cross-disciplinary dialogues that centre on communicating ideas to an audience, client or user
A course that encourages a range of practices and disciplines where drawing languages and methodologies can be developed. These include architecture, art, cartography, dance, design, digital, engineering, illustration, performance, the sciences and writing
To develop your drawing, discursive skills and agendas through a re-orientation of your practice
Collaborations between diverse disciplines and courses across the UAL Post Graduate Community including participation in the Drawing Research Group:DRAW
To have access to rich research sources such as the Stanley Kubrick Archive and Wimbledon's Jocelyn Herbert Archive

To benefit from the college's established relationships we have with Tate Britain, The British Museum, The National Gallery, The Drawing Room, The Jerwood Drawing Prize, The Centre for Recent Drawing and a range of contemporary drawing research networks
To have access to Wimbledon's shared workshops. View the Wimbledon facilities section
Structure
Unit One
You will encounter a wide range of approaches to drawing from a diverse range of sources. Debate and innovation will be encouraged, focusing your attention on drawing's multiplicity of purpose, currency and potential for direct communication and dynamic problem solving.
Unit Two
This unit will focus on defining and developing themes from unit one via individual or collaborative research questions. The unit will allow students to set up identifiable internal or external collaborations, and establish specific targets to develop your individual research strategy.
Unit Three
The final unit allows students to further develop their individual research questions, and explore and define practical methodologies to articulate drawing for a purpose. The focus of the final unit is on how best to present your work to an audience and build a supportive network around your practice to make it sustainable beyond your MA.
Learning and teaching methods
Artist talks
Critical practice lectures
Graduate school events
Group and individual tutorials
Group crits
Independent practice-led research
Practical workshops and inductions
Professional practice lectures and seminars
Assessment methods
Studio work
Written dissertation
Research folio
Facilities
View images of and find out more about our 3D workshops

Kristy Noble.

View images of and find out more about our audio visual department

Kristy Noble.

Find out more about our digital media centre
Staff
Tania Kovats - Course Leader
Alison Carlier - Artist and Jerwood Drawing Prize winner
Philip Courtenay - Academic
Rachel Goodyear - Artist
Phil Goss - Artist, illustrator and curator
Mary-Ann Kokoska - Artist, Drawing forum, Wimbledon College of Arts and Colorado State University
Tim Knowles - Artist
Fran Norton - Artist and researcher
Colin Wiggins - Head of Education, National Gallery
How to apply
2018/19 entry
Course suspended for 2018/19 entry.
Further information about the application process
You will need to enter the following information in the online application form:
Personal details
Current and/or previous education and qualification details
Employment history
Personal statement
CV (curriculum vitae)
Once you have submitted the form you will be emailed a link to upload your portfolio.
The course leader will review your work, may invite you to interview, and will then make a decision on your application.
Entry requirements
BA (Hons) degree in either art and design or drawing-related disciplines, including social and other sciences or engineering
Alternative qualifications and experience will also be taken into consideration
Personal statement
Portfolio of work
English language requirements
All classes are taught in English. If English isn't your first language you must provide evidence at enrolment of the following:
Personal statement
This should be about 500 words long and include:
Your reasons for choosing the course
Your current creative practice and how this will help with your future plans
If you do not have any formal academic qualifications please describe your relevant education and experience
Portfolio advice
Portfolios should show the following:
Evidence of an independently produced, sustained body of work
A coherent set of ideas, subjects or concerns that are relevant to Masters level
Critical reflection
A sense of direction for future work and study
An interest in fine art and other visual art forms
At interview and portfolio review
We look for:
Commitment and motivation for studying the subject at Masters level
Work that shows potential for further development
Demonstrate a holistic understanding of research
Ability to identify or speculate on the direction and development of practice and research
An awareness of contexts and frameworks for contemporary practice
Able to communicate clearly in order to present and discuss work and ideas with others
Able to demonstrate written skills
Successful applicants will be invited to attend an interview and should bring their portfolio.
Applicants may be offered a place on an alternative MA or Graduate Diploma course within Camberwell, Chelsea or Wimbledon. This decision will be based on our assessment of an applicants' creative potential and interests.
Fees and funding
Home / EU fee
£9,500 (Full time - 2017/2018 fees).
International fee
£19,350 (Full time - 2018/2019 fees).
Course fees may be paid in instalments.
Additional costs
In addition to tuition fees you are very likely to incur additional costs such as travel expenses and the cost of materials. Please read the information on our additional costs page.
Equivalent or Lower Qualification (ELQ) fee - Home / EU students whose chosen course is at a level equivalent to, or lower than, a qualification that they already hold, will be charged the fees shown above, plus an additional £1,100 ELQ fee. Students in receipt of Disabled Students' Allowances (DSAs) are exempt from ELQ fees and will pay the original fee, regardless of the highest qualification held.
Accommodation
Find out about the accommodation options available and how much they will cost.
Scholarships and awards
There are a number of scholarships and awards available to students on this course. Use our search tool to find out more information.
Careers and alumni
Graduates will have a range of options following the MA. Building on the networks they formed on the course some continue with a fine art drawing based practice developing and exhibiting their work in the United Kingdom and internationally. Others work in the arts industry curating and organising exhibitions
Some return to their original disciplines, but with a deeper understanding of drawing as a creative, generative and transformative language.
Due to the cross-disciplinary character of the course students go on to diverse activities. We have had a scientist set up a collaboration with the NHS that uses drawings to deliver complex information about diabetes. Another is working in the computer games industry. Others have gone onto become designers, illustrators, art therapists and teachers.
Some graduates also choose to make the transition to further study, research degrees and PHD level.