CollegeLCF
Start dateSeptember 2018
Course length12 months / 45 academic weeks
LCF MBA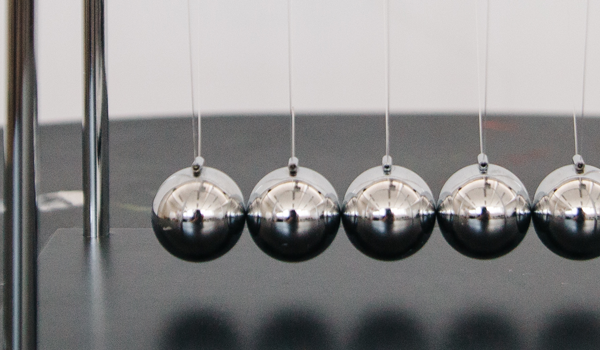 The full-time MBA is focused on the wider global fashion industry and aimed at candidates who have three years experience in the industry, including internships, work experience or those running their own company who wish to upskill and challenge themselves.
About this course
The MBA at the Fashion Business School is a generalist MBA which is focused on the wider global fashion industry. It is a full time course delivered over 45 academic weeks. The MBA curriculum has been informed by extensive industry engagement, cutting edge research and market intelligence. LCF has unrivalled close working relationships with leading organisations and institutions who operate in the wider fashion context, including retail, design, media, digital and technology, finance and investment. The learning and teaching strategy has a strong emphasis on applied and experiential learning, problem solving, and industry engagement.
Course units are supported by LCF Hubs and Centres including the Digital Anthropology Lab, the Centre for Fashion Enterprise, the Centre for Sustainable Fashion and the Creative Management Enterprise and Branding Research Hub. In addition to building knowledge and hard skills, the LCF MBA will support students in their own professional development through a series of workshops, many focused on the development of relevant soft skills vital to success in the sector.
Facilities
Take a tour of LCF's world renowned fashion library, ideal for research and study.

Take a tour of the lecture theatres and tutor rooms.

Explore our social spaces, for collaborative study and breaks, across our six sites in London.
Course detail
The MBA is for those with a minimum of three years early career experience of the fashion industry, which may include internships, work experience and running your own business.
Content
The MBA is uniquely focused on the wider fashion sector, enabling participants to broaden their careers beyond their own specific experiences, developing a greater strategic approach, confidence and understanding that can equip them for more senior roles and greater responsibilities.
You will be taught by staff with significant fashion business experience and access to the fashion industry through consultancies and research. LCF maintains close relationships with industry leaders, which underpins the MBA's curriculum, enabling participants to learn from industry case studies and from sector specialists. This engaging learning experience will provide you with the opportunity to acquire new knowledge and skills to succeed in a wide variety of fashion enterprises. During the course you will be able to enhance your evaluative, analytical and problem-solving skills by combining growing theoretical knowledge with applied fashion industry knowledge. The MBA also supports students in building important soft skills relevant to career development, including networking skills, communication skills and resilience.
Course units
Unit 1 – International Business Strategy, Management and Leadership (20 credits)
Unit 2 – Operations 1: Fashion Product Development and Global Sourcing (20 credits)
Unit 3 – Fashion Marketing and Consumer Insights (20 credits)
Unit 4 – Finance and Risk Management (20 credits)
Unit 5 – Operations 2: Servicing Fashion Markets (20 credits)
Unit 6 – Innovation & Retail Futures (20 credits)
Unit 7 – Project Management and Consultancy Project (60 credits)
Sept

Jan

Feb

June

June

Oct

International Business Strategy, Management and Leadership

20 Credits

Finance and Risk Management

20 Credits

Project Management and Consultancy Project

60 Credits

Operations 1: Fashion Product Development and Global Sourcing

20 Credits

Operations 2: Servicing Fashion Markets

20 Credits

Fashion Marketing and Consumer Insights

20 Credits

Innovation and Retail Futures

20 Credits
Course units
International Business Strategy, Management and Leadership unit will enable you to explore a range of strategic business models and conceptual frameworks in the context of the fashion business environment. You will identify and analyse the importance of strategic planning to the achievement of organisational goals.
The need to source and develop commercially viable products is core to fashion retailing. The Fashion Product Development and Global Sourcing unit will provide an opportunity for you to explore the operational issues relevant to developing, sourcing and manufacturing fashion product and develop an in depth knowledge and understanding of fashion product development and supply chain management.
The dynamic global fashion marketplace is extremely demanding with consumers increasingly more sceptical and informed. You will explore in the Fashion Marketing and Consumer Insights unit how individual factors, social dynamics and brand relationships influence perceptions, attitudes and behaviours of fashion consumers. This will enable you to assess how different marketing strategies and programmes support fashion organisations to achieve corporate, business and/or functional objectives.
The Finance and Risk Management unit provides you with a comprehensive knowledge of domestic and international financial operations, financial risk management, corporate finance as well as the practical skills in financial and analytical techniques and their use in fashion. Applying the main financial management tools of analysis such as valuation, financial statement analysis, capital budgeting, cost of capital, and capital structure, you will assess the various types of financing available to fashion businesses and gain knowledge of how risk dynamics affect how financial markets operate, and what implications they have on the fashion industry and brands.
Servicing the needs, wants and demands of fashion consumers requires agility in the operational structures that plan, distribute and sell fashion products in a range of fashion markets. As part of the Servicing Fashion Markets unit you will explore the theories, models, technologies and systems of procurement and trading to develop an understanding of the key performance indicators used in fashion operations management and build cross functional awareness relevant to outbound logistics.
As fashion retail is highly dynamic and innovative you will explore change management, market disruption and crisis management frameworks applied to the contemporary fashion retail ecosystem. You will examine tools for future proofing alongside emergent models of consumer behaviour and retail management thinking to develop a toolkit for sustainable Innovation & Retail Futures.
The course culminates in the Project Management and Consultancy Project unit. This is a significant piece of work that gives you the opportunity to apply the knowledge and skills acquired over the course. Focusing on practical and academic issues and reflecting any of the subject areas covered over the course from a strategic management perspective you will seek out consultancy opportunities and apply the project to a specific organisation. Project management will underpin this unit and will develop leadership and problem solving techniques.
Showing your work
All students are advised to set up a profile on portfolio.arts.ac.uk, UAL's new portfolio platform, which can be done at any point during your time at LCF and will last for up to 12 months after graduation. This platform is often used to source student work for promotional use on the website, social media and for print and can be a great way of getting your work seen. You may also be asked to have a portfolio profile for the selection process when it comes to degree shows.
Learning and teaching methods
Lectures
Seminars
Student-led seminars
Group tutorials
Individual tutorials
Technical workshops
Multi-media presentations
Academic databases / internet sources
Self-directed learning
Directed reading
Case studies
Guest speakers
Peer critique
Business games
Formative feedback
Professional development workshops
Assessments methods
Consultancy project (scoping and planning)
Consultancy project report
Group projects
Visual report (text supported with infographics)
Business reports
Case-studies and case study based timed essays
Critical essays
Portfolio based project
Live negotiations
Presentations through a range of media
Professional development digital portfolio
Julie O'Sullivan is Course Leader for LCF MBA and Post Graduate Certificate in Buying and Merchandising and has extensive cross-sector industry senior management experience, including the luxury sector as the Merchandise Manager for Gucci in the UK. She was a partner in an award winning commercial photography business. She has an MBA. Her career in Higher Education began as the Business Development Manager for the Creative Industries at Brighton University. She developed knowledge exchange opportunities with SME's and business entrepreneurs across fashion, e-marketing, photography and digital television. She has over 13 years Higher Education course leader and teaching experience, developing and delivering fashion business curriculum. She delivers across a number of courses in the Fashion Business School; including PG Cert Buying and Merchandising, MA Strategic Fashion Marketing, MA Fashion Retail Management, MSc Cosmetic Science and BA Buying and Merchandising. Specialisms include Buying and Merchandising, Sourcing and Supply Chain Management, Business Strategy and Strategic Market Development. Julie is a Senior Fellow of the Higher Education Academy and was nominated in 2016 by students for a Teaching Award – Highly Recommended.
Matteo Montecchi is acting Programme Director Fashion Management and Senior Lecturer in Fashion Marketing. His expertise is strategic marketing for fashion, lifestyle and luxury products, digital and social media marketing for luxury brands and online retailing. He has extensive experience in teaching at undergraduate and postgraduate level, including MBA and executive courses, both in the context of specialist fashion colleges and business schools. Previously Matteo worked at GCU London/The British School of Fashion where he held the position of Senior Lecturer and Course Director of the MBA Luxury Brand Management. Matteo's research investigates how digital technologies and emerging social platforms influence the creation, development and management of fashion and luxury brands. His research interests also include legal and regulatory issues associated with the commercialisation of luxury products through various distribution channels in local and international markets (Intellectual Property Rights and competition restrictions in vertical agreements). Matteo has a Bachelor's Degree in Business Economics (University of Modena and Reggio Emilia), an Executive Master in Marketing and Sales (SDA Bocconi School of Management and Esade Business School), a Master's Degree by Research in Marketing (Birkbeck College, University of London) and a PgCert in Academic Practice (University of the Arts London).
Lisa Henderson is a Lecturer in Human Resources Management and studied MSc International Human Resource Management at Kingston University. She is accredited to the Chartered Management Institute as Chartered Manager and is an associate member of the Chartered Institute of Personnel and Development. In her twenty year industry career she has worked globally in the Retail Operations specialism developing SME and start-up businesses. Her role as an industry practitioner with vast and varied experience in leading, managing and developing people within organisations has led Lisa into higher education teaching where she lectures at under and post graduate level. Now focusing on achieving a PhD, her main area of research is Strategic Leadership and Culture within the industry. She also has a strong research interest in the generational challenges and wellbeing of the future workforce. She has contributed to the Strategic Fashion Management textbook with a chapter on HRM.
Liz Gee is a fellow of the Institute of Chartered Accountants in England and Wales and as a Chartered Manager is a fellow of the CMI. Liz has fashion industry financial experience as Treasurer of Debenhams plc and as a Corporate Banker with Barclays plc. A Senior Fellow of the Higher Education Academy, Liz completed her MA in Academic Practice at UAL in 2014 with a thesis on the pedagogy of enterprise and employability and has received two UAL awards for Teaching Excellence. Liz's subject related research interests lie in new funding paradigms for fashion businesses and she is currently writing several chapters of a textbook entitled Fashion Management: A Strategic Approach due for publication in early 2018.
Dr Ana Roncha is is the Course Leader for MA Strategic Fashion Marketing. She lectures in the fields of Business Strategies, Strategic Branding, Marketing Communications and Marketing Management. Ana holds a PhD in Design and Marketing Management for the Fashion Industry and previous degrees in Communication with a focus in Fashion. With over 14 years of experience creating high-impact strategic programs for international fashion, beauty and lifestyle brands, Ana has previously worked in house as a Brand and Communications Manager as well as on Branding and Communication Studios for brands such as Puma, L'Oreal, MoMa, Salsa Jeans, Storksak and Guy Laroche.
Abdullah Abo Milhim, Lecturer in Economics and Finance. Abdullah's expertise is in Investment Banking, Hedge Funds, Structured Finance, Project Management, Wealth Management and Luxury Strategies. He has taught on the Undergraduate, Postgraduate and Executive MBA courses in UAL, Westminster, GCU and Istituto Marangoni. Prior to teaching, Abdullah worked as a research analyst in Investment Banking (Merrill Lynch) and in Hedge Funds (MENA Capital), a consultant (Western Union) and trained senior partners in HSBC, PwC and KPMG. Abdullah is a Fellow of the Higher Education Academy, a member of the Chartered Institute of Financial Services, The Chartered Management Institute, The National Skills Academy for Financial Services, and the Arab Bankers Association. His research Interests include Emerging markets, Microfinance in Retail, Fintech, Wealth Management, and Luxury. Abdullah holds a PGCert in Academic Practice (MMU), an MPhil in Finance & Management (SOAS University of London), a MSc. Financial Management (UEL) and a BSc in Financial Studies (BAU - Beirut).
Bethan Alexander is the Course Leader for MA Fashion Retail Management. Bethan is a passionate spokesperson, consultant, senior lecturer and researcher with an expert lens on fashion business strategy, omnichannel retailing, retail futures and fashion brand management. Having spent 18 years working internationally in senior management roles with fashion brands including Converse, Elle, Kangol and establishing her own consultancy business, Brand Baker, Bethan brings the same verve to her academic role. Within Higher Education, Bethan has held senior lecturing positions at London College of Fashion, University of East London and has guest lectured at more than 15 global HE institutions. Bethan is a published author, international conference presenter and active researcher. Her research spans Multi-Sensory Fashion Retailing, Customer Brand Experiences Online and Offline and Innovative Retail Formats. Bethan holds a first-class Bachelor of Science degree in Consumer Product Management: Fashion, a Master of Science degree with distinction in Fashion Marketing & Distribution and a PG Certificate in Teaching & Learning for Higher Education. Bethan is a Fellow of the Higher Education Academy and was nominated in 2015 and 2016 by students for a Teaching Excellence Award – Winner and Highly Commended respectively.
How to apply
Opportunities for all
We are committed to making university education an achievable option for a wider range of people and seek to recruit students from diverse socio-economic, cultural and educational backgrounds. We are committed to supporting all our students in achieving their potential both during and after their courses.
Home / EU and international applicants
This section includes information on how to apply, course entry requirements and selection criteria.
We aim to recruit a diverse and well-integrated student cohort from a range of academic disciplines. We promote equality and diversity on the grounds of age, caring responsibilities, disability, gender, nationality, race, religious belief, sexual orientation and socio-economic class.
2018/19 entry
Both Home/EU and international students can apply for this course using our online application form through the link below. Before you apply, we recommend you take some time to read the following details about the application process, including guidance on the extra information we will ask you to provide.
Admission policy/selection criteria
Students will be asked to complete a written essay, submit an up to date CV and a personal statement, transcripts of latest qualifications, IELTS or equivalent (where appropriate) and in addition complete a basic numeracy test, and answer questions on an article under a time constraint. Students will be selected if they meet the minimum requirements for the course and interviews will take place in person, on the phone or through alternative mediums e.g. Skype. Applications are welcome from all individuals regardless of age, gender, race, class, sexuality and religion.
Candidates will want to study an MBA curriculum, with a specific focus on the fashion sector;
Candidates will evidence a global perspective and an ability to interact effectively within an international student cohort;
Competency in writing a well researched and referenced essay submitted with the application;
Basic numeracy in the numeracy test under a time constraint;
An ability to understand and answer questions on an article under a time constraint;
Minimum 3 years work experience in the wider fashion sector, (to include relevant employment, self-employment, internships, work placements) Candidates may be asked to provide 1 employer reference;
Minimum 2.1 (or equivalent) Honours degree at Undergraduate Level;
IELTS 7.0 with a minimum of 6.0 in any one skill to ensure English language proficiency.
Entry requirements
Each candidate will be assessed on their own merit:
2.1 degree at Undergraduate Level, or equivalent.
3 years work experience, to include employment, self-employment, internships, work placements in fashion related sector
IELTS 7.0 with a minimum of 6.0 in any one skill to ensure language proficiency
English language requirements
All classes are conducted in English. If English is not your first language you will be asked to provide evidence of your English language ability when you enrol.
The level required by the University for this course is IELTS 7.0 with a minimum of 6.0 in any one skill.
The International English Language Testing System (IELTS) is the world's most popular English language proficiency test for higher education and it can be taken in more than over 140 countries.
For more details regarding English language requirements, please visit the UAL Language Requirements page. Please read the information carefully and look at the relevant documents.
Student selection criteria
(1) People who want to study for an MBA curriculum, with a specific focus on the fashion sector. This could include people who have been working in fashion or those who are particularly gravitating towards the fashion industry from different industries and want to take full advantage of a fashion context at MBA level;
(2) High achievers who have the potential to be future fashion industry leaders able to inspire, manage, direct and lead;
(3) Global citizens able to interact effectively within an international student cohort: the cohort will have a mix of International, European and Home students;
(4) Professional experience: Minimum 3 years work experience required in the wider fashion sector (to include relevant employment, self-employment, internships, work placements)
People with intermediate to senior managerial / consultancy experience who want to accelerate their career and undertake more senior roles within organisations operating in the fashion, lifestyle and related industries. This includes:
Self-funded candidates who invest in their personal and professional development;
Candidates sponsored by employers who have been identified for career progression as part of staff development initiatives;
Entrepreneurs who have created their own business and want to explore strategies and tools to manage this more effectively, expand it and grow it;
(5) Academic qualifications: students should possess an undergraduate qualification (Upper Second Class, First Class Degree or equivalent). Students with qualifications not specifically relevant to business and management but with significant work experience will also be considered given the generalist / career development nature of the course;
(6) English Language Requirements: evidence of language proficiency for those students for whom English is not a first language: the level required for this course will be IELTS 7.0 with a minimum of 6.0 in any one skill. This is in line with other PG courses at LCF.
Extra information required for applications to this course
When you are submitting your application form, you will also need to provide the following pieces of documentation in support of your application:
Curriculum Vitae
You will be required to submit a Curriculum Vitae (C.V.) in support of your application. This should include your full education and employment history.
Personal statement
The personal statement is your opportunity to tell us about yourself and your suitability for the course that you intend to study. Some key points to consider:
Some key points to consider:
Make sure that personal statement is your own work and is about you
Why you want to study the course you are applying to
Try to link your skills and experience required to the course
Demonstrate your interest and enthusiasm for the course and link these with your personality
Make sure it is organised and literate (grammar, spelling, punctuation check)
Essay
Write a 500 word essay (include references/bibliography but these are outside of word count) on the following topic: 'See now, Buy now' a fundamental shift in fashion business models or a marketing tactic? Discuss.
Loans
Postgraduate loans of up to £10,000 are now available for eligible UK and EU students. A full list of eligibility criteria and information on applying can be found on the postgraduate loans webpage.
Career paths
Through the curriculum and extra curricula opportunities, MBA Graduates will be well prepared to secure positions in the rapidly changing fashion sector. Research by OC&C (2016) identifies future growth in central office roles, significant shifts in required graduate skills and a "fight for talent" amongst recruiters. MBA graduates will be able to demonstrate "cross-functional awareness", an understanding of end-to-end activities and contribute to the achievement of key performance indicators for the business on cost control and profit maximisation.
It is expected that these graduates will take ownership of their own career planning, demonstrate strong interpersonal skills and be able to work in flexible, multi-functional teams to innovate solutions to business problems. They will be exposed to the latest research, industry practise and the "seismic shifts" in technology and internationalisation that challenge the industry. MBA graduates will be analytical, able to ask the right questions of the abundance of Big Data available. Some employers show a preference for MBA graduates in their business, others favour MBA graduates on Graduate Management Trainee Schemes and retail consultancy.
Career choices can include retail management, international sourcing, logistics management, buying and merchandising, human resource management, consumer insight and digital marketing management and roles in implementing strategic transformation and roadmaps. Our MBA graduates will also elect to develop their own businesses or work in Social Enterprises related to the sector.