CollegeCSM
Start dateSeptember
Course length20 weeks, split over two 10 week terms
Photography Professional Practice and Academic Portfolio Course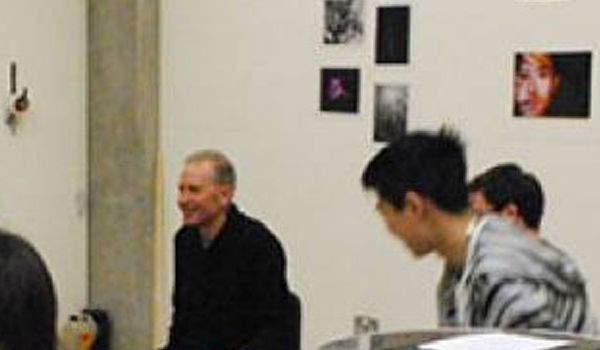 We are accepting applications for PPA 2018-19 starting in September 2018.
Overview
The Photography Professional Practice and Portfolio Course will enhance your knowledge of photography through the understanding of professional processes and skills, and the building of an original and personally tailored photography portfolio. It aims to encourage you to develop upon your own creative approach and style, whatever that may be.
The course will be beneficial to students looking to develop a portfolio for BA undergraduate applications, for those who want to return to education and use the course to a make an application for an MA and for professional practice.
Course structure
Photography Professional Practice and Portfolio Course is a full-time course providing one day's tuition per week, on Saturdays. The course runs as one 20 week course split over two terms with a break for the Christmas holidays in between. You are expected to work on your projects outside of class time, and allow approximately 15 hours a week for self-practice and portfolio creation.
Autumn Term
The first part of the course is taught progressively, with practical and technical skills being covered. These skills will then be applied to the projects that will form the bulk of your portfolio in the second part of the programme, so that you are then in a strong position to apply for the BA and MA courses.
Spring Term
During the second stage of the course you will be asked to develop an idea for a self-initiated project that you would like to develop and undertake. Your individual research project will be the main focus of your studies for the second stage of the course. You will be supported throughout by workshops, lectures, tutorials and group feedback sessions.
Curriculum / learning and teaching
Subjects covered on the course include:
Alternative processes
Analogue darkroom skills
Digital workflow
History of photography; looking critically at photographs, exhibitions and Roland Barthes' Camera Lucida
Medium and large format cameras
Printing, scanning and colour management.
SLR
Studio skills
These topics are taught by means of workshops, lectures, demonstrations, visits and individual tuition.
Pathways and routes
The course aims to serve the needs and ambitions of three main student groups:
Those seeking to build a portfolio for application to BA Fine Art at Central Saint Martins, BA Photography at London College of Communication or Camberwell College of Arts, or elsewhere
Those seeking to build a portfolio for application to MA Photography at Central Saint Martins, London College of Communication, or elsewhere
Professionals seeking to renew their creativity through personal projects, new processes and produce a fresh portfolio with a distinctive London edge.
Staff
Peter Cattrell (course leader) has taught photography extensively at Central Saint Martins, London College of Communication and Camberwell College of Arts.
The course is also taught by visiting tutors, alumni and UAL staff.
How to apply
To apply for this course please click on the "Apply" button located at the top of this page, you will be redirect to a course application form which you will need to complete.
We will only review completed applications, which must include:
A completed application form
A short statement (no more the 350 words)
An up-to-date CV
15-20 high resolution images of your work
All international students from outside the European Union will need a Short-term Study Visa (STS) in order to attend one of our portfolio courses. To find out more please visit UAL's Immigration guidance for short course students web page.
Entry requirements
This course is open to students aged 18 years and older
Non-native English speakers should be at IELTS level 6.0 in English language, for more information please visit UAL's English Language Requirements webpage
To support your application you should have the beginning of a portfolio of 15-20 examples of your art and design work, for more information please visit UAL's Portfolio Preparation webpage
Fees and funding
Home/EU fee
£4,995 per course
International fee
£4,995 per course
Additional costs
In addition to tuition fees you are very likely to incur additional costs such as travel expenses and the cost of materials, for more details please visit the UAL's Additional Costs webpage.
Accommodation
Please visit the Accommodation webpage to see the options available to you and to find out how much they will cost.