CollegeCSM
Start dateStage 1: April / Stage 2: October / Stage 3: January
Course length11 weeks per stage
Fashion Folio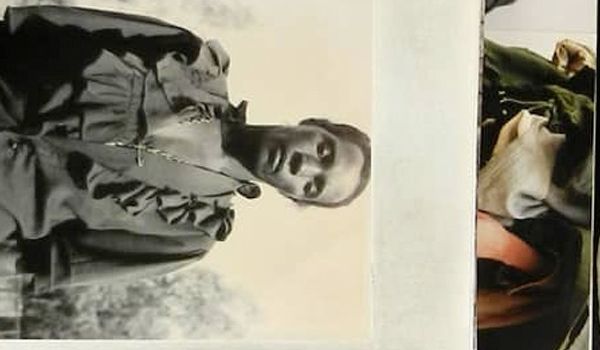 We are accepting applications for Stage 2 starting in October 2018.
Overview
The objective of this highly intensive fashion programme is for students to produce a portfolio of work which can be used to apply for an undergraduate, postgraduate fashion programme, or for employment or personal development. You will be given advice about future studies and follow projects in order to create a portfolio that represents your own personal approach to fashion design.
This programme will push your understanding of fashion and challenge your preconceived ideas of how to design garments. Visual research, experimentation and idea development combined with unique presentation skills are at the focus of everything you do. You will be expected to work hard, find inspiration in new and unexpected places and identify your strengths and weaknesses whilst learning to overcome your limitations. Each stage group consists of approximately 20 students which allows each student a great deal of one-to-one tuition.
View photographs of the latest students work on Instagram.
Fashion Folio continues to prove itself as one of the best places to begin fashion education. The diverse backgrounds of the students creates a lively and supportive environment in which to learn, and the projects set allow a combination of individual tuition and group learning delivered by staff of the highest calibre. For passionate students with a varied experience this is an ideal introduction to fashion design studies.

Anne Smith, Dean of Academic Programmes, Central Saint Martins.
Course structure
Fashion Folio is a full time course where students have directed study and work independently, you will also have access to a dedicated work space, open on weekdays, for self-practice and portfolio creation. Each stage is taught on a progressive basis, providing the opportunity to study for up to one academic year. You are recommended to take all three stages, but other entry points are available providing your work, ability and experience is at the appropriate level for entry.
Stage 1: for students developing/revisiting their portfolios (open to all)
Stage 2: for students developing/revisiting/finalising their portfolios (open to all)
Stage 3: for students finalising/refining their portfolios (open to students who have attend stage 1 and/or 2, or for personal development or employment portfolio creation)
Curriculum / learning and teaching:
Subjects covered on the course includes visual research, fashion drawing / illustration, idea development, approaches to media techniques, colour, layout and presentation. These topics are taught by means of workshops, lectures, demonstrations, visits, one-to-one tuition and independent study.
Students who have attended Fashion Folio have a greater success in, and have successfully applied too:
Staff
Patrick Lee Yow (Course Leader) is a Central Saint Martins alumnus, having studied and taught on the prestigious MA Fashion course. Since setting up his own business in Fashion, he has redirected his career to teaching and is an Associate Lecturer at Central Saint Martins working on the BA Hons, Fashion Print programme. He is also the Course Leader for Innovative Pattern Cutting for Graduates and Professionals at Central Saint Martins. Patrick's wealth of experience culminates from his professional practice and experience in the Fashion industry as a coach, influencer and as an educator.
Stephen Yong is an alumnus of Central Saint Martins, having studied on the Innovative Pattern Cutting for Graduates and Professionals course. He is also a Civil Engineer, and his 10 years experience in this industry allows him to be spatially aware of the technical requirements of modern creative pattern cutting. He has since worked as a creative pattern cutter and has taught on both Fashion Folio and the Innovative Pattern Cutting for Graduates and Professionals at Central Saint Martins.
The course is also taught by visiting tutors, alumni and UAL staff.
How to apply
To apply for this course please click on the "Apply" button located at the top of this page, you will be redirect to a course application form which you will need to complete.
We will only review completed applications, which must include:
A completed application form
A short statement (no more the 350 words)
Students applying for an MA course must include a draft of their MA project proposal
15-20 high resolution images of your work
All international students from outside the European Union will need a Short-term Study Visa (STS) in order to attend one of our portfolio courses. To find out more please visit UAL's Immigration guidance for short course students web page. Please be aware that a Short-term Study Visa (STS) allows you to study for up to 6 months only. This means that only 2 Stages of Fashion Folio can be studied.
Fees and funding
Home/EU fee
£4,795 per stage
International fee
£4,795 per stage
Additional costs
In addition to tuition fees you are very likely to incur additional costs such as travel expenses and the cost of materials, for more details please visit the UAL's Additional Costs webpage.
Accommodation
Please visit the Accommodation webpage to see the options available to you and to find out how much they will cost.