CollegeChelsea
Start dateOctober 2018
Course length1 year (full time)
MA Fine Art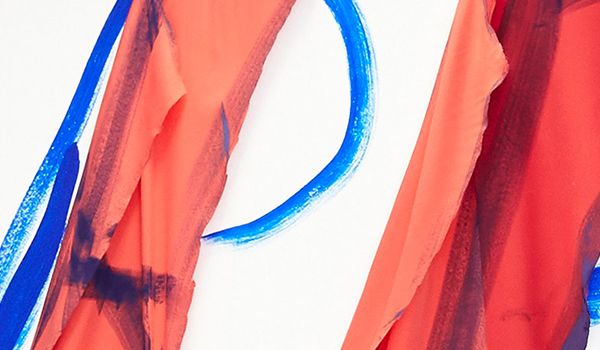 MA Fine Art at Chelsea College of Arts offers emerging artists an intensive programme of development to professional practice. The course is designed to help enhance the making, criticality and articulation of your practice. It aims to expand your work's audiences and contextual reach.
Experimental studio practice and individual inquiry are activated in professional contexts that challenge what art is or could be, how art is communicated, and how artists can develop their practices in forward-thinking and culturally progressive ways.
Student video work
Course detail
Content: what students can expect
To participate in regular studio consultancies, discussions, field trips and workshops
To actively engage with a wide array of practitioners and thinkers
To independently produce critically aware work
To contextualise your work in relation to contemporary cultural practices and ideas
To participate in discursive and collaborative practices with colleagues
To build your professional experience and portfolio through regular participation in public exhibitions, events and publications
To participate in our partnerships network, through which we organise workshops, lectures, seminars, studio visits, field trips and exhibitions. These currently include the Institute of Contemporary Arts (ICA), Sotheby's Institute of Art and the UAL Research Centre for Transnational Art, Identity and Nation (TrAIN)
To be involved with the student run MA Fine Art public gallery situated at Chelsea
To contribute to the MA Fine Art student led online publication. It aims to encourage expanded practices of writing, video, journalism, cultural criticism and arts communication
To have access to Chelsea's shared workshops. These include ceramics, casting, laser cutting, photography, metalwork, woodwork and audio visual editing suite. View the Chelsea facilities section
Structure
The MA Fine Art course will be split into 3 units over a 45-week course.
Unit 1 - Establishing a community
Unit 2 - Making your work public
Unit 3 - Locating and sustaining your practice
The course will be delivered over 15 months, running from October in one year to the following December.
There will be a break over the summer in July, August and September after the MA show, which will take place after the second unit rather than at the end of the course.
Having completed the MA show students will then be supported to extend their practice into a specifically chosen context away from Chelsea. This will be the third unit, entitled 'Locating and sustaining your practice'.
This unit will explore how a student might activate their practice within an external context that they have chosen and identified as appropriate to their development. This may include setting up a studio collective with other students from the course, or operating within a professional context within London, the United Kingdom or abroad.
Learning and teaching methods
Exhibition making and publishing

Field trips

In-studio consultancies
Live projects
Professional practice workshops
Technical workshop support
Theory lectures and discussion forums
Assessments methods
Examination of work in exhibition and live contexts 

Online journal contributions
Practice analysis
Peer feedback

Professional portfolio
Self-evaluation
Facilities
View images of and find out more about our 3D workshops

View images of and find out more about our photography studios

View images of and find out more about our digital studio
Staff
Shama Khanna - Associate Lecturer
Candice Jacobs - Associate Lecturer
Janette Parris - Associate Lecturer
Morgan Quaintance - Associate Lecturer
Rachel Reupke - Associate Lecturer
Lucy Stein - Associate Lecturer
Neal Tait - Associate Lecturer
Guest Lecturers 2015-17
Larry Achiampong
Sophie Berrebi
Judith Butler
Evan Ifekoya
EugStudio.com
Onkar Kular
Lisa LaFeuvre
Sook Kyung Lee
Michael McMillan
David Oswell
Takeshi Shiomitsu
Linda Stupart
Holly White
Mick Wilson
Jesse Wine
Visiting Practitioners 2015-17
Hannah Black
Arvida Bystrom
Federico Campagna
Jesse Darling
Natalie Dray
Rosie Hastings and Hannah Quinlan
Caspar Heinemann
Amalia Ulman
Practitioners in Residence 2015-17
Oreet Ashery
Anthea Hamilton
Futoshi Miyagi

Roberto Visani
How to apply
2018/19 entry
Applicants can apply for this course using our online application form.
Application deadline
The home / EU deadline is midday, Tuesday 31 July 2018.
There is no deadline for international applications. Students should apply as early as possible.
Further information about the application process
You will need to enter the following information in the online application form:
Personal details
Current and/or previous education and qualification details
Employment history
Personal statement
CV (curriculum vitae)
Once you have submitted the form you will be emailed a link to upload your portfolio (30 images).
The course leader will review your work, may invite you to interview, and will then make a decision on your application.
Entry requirements
BA (Hons) degree or equivalent academic qualifications
Alternative qualifications and experience will also be taken into consideration
Personal statement
Portfolio of work
English language requirements
All classes are taught in English. If English isn't your first language you must provide evidence at enrolment of the following:
Personal statement
This should be about 500 words long and include:
Your reasons for choosing the course
Your current creative practice and how this will help with your future plans
If you do not have any formal academic qualifications please describe your relevant education and experience
Portfolio advice
Portfolios should show the following:
Work that demonstrates how you develop your ideas through a process of ongoing critical reflection
Recent work that shows evidence of a sustained, independent enquiry
Clear documentation of work that is too big to bring to interview
The portfolio should be concise, show critical awareness and the ability to select work that best represents your strengths
At interview and portfolio review
We look for:
The potential to devise and develop a self-directed programme of fine art practice and related research
Evidence of an ability to carry out a sustained independent enquiry through making work
The ability to analyse and evaluate in both visual and oral terms
The ability to develop and contextualise work in written form
An eagerness to engage in the critical debate surrounding contemporary fine art practice and to develop a critical framework for their practice
Applicants may be offered a place on an alternative MA or Graduate Diploma course within Camberwell, Chelsea or Wimbledon. This decision will be based on our assessment of an applicants' creative potential and interests.
Deferred entry
This course will give consideration to deferred entry application.
Fees and funding
Home / EU fee
£10,500 (Full Time - 2018/19 fees).
International fee
£21,840 (Full Time - 2018/19 fees).
Course fees may be paid in instalments.
Additional costs
In addition to tuition fees you are very likely to incur additional costs such as travel expenses and the cost of materials. Please read the information on our additional costs page.
Equivalent or Lower Qualification (ELQ) fee - Home / EU students whose chosen course is at a level equivalent to, or lower than, a qualification that they already hold, will be charged the fees shown above, plus an additional £1,100 ELQ fee. Students in receipt of Disabled Students' Allowances (DSAs) are exempt from ELQ fees and will pay the original fee, regardless of the highest qualification held.
Accommodation
Find out about the accommodation options available and how much they will cost.
Scholarships and awards
There are a number of scholarships and awards available to students on this course. Use our search tool to find out more information.
Careers and alumni
The course develops our students' potential to operate as professional practitioners within an international art community, or to progress to further academic research at PhD level.
Many students go on to set up their own studio practice, developing strong professional links with galleries, critics, and curators. Many Chelsea MA Fine Art alumni are practicing artists working at national and international level.
Due to the course's interdisciplinary practical approach, many graduates have expanded or multi-platform careers in related fields such as curating, arts management, art dealing, arts advisory services, theatre, film, broadcasting, music, fashion, education, events management, online media, writing and publishing.
Alumni
Graduates from Chelsea's MA Fine Art course include Turner Prize winning artists and nominees Helen Chadwick, Peter Doig, Anish Kapoor, Mike Nelson, Mariella Neudecker, Andreas Oelhert, Stephen Pippin, Kimio Tsuchiya, Mark Wallinger and Rebecca Warren.
Other alumni, who are now established practitioners, include Keith Coventry, Nicky Hoberman, Morag Keil, Julie Lomax, Haroon Mirza and Saskia Olde Wolbers.