CollegeCamberwell
Start dateOctober 2018
Course length2 years (extended full time)
MA Visual Arts: Printmaking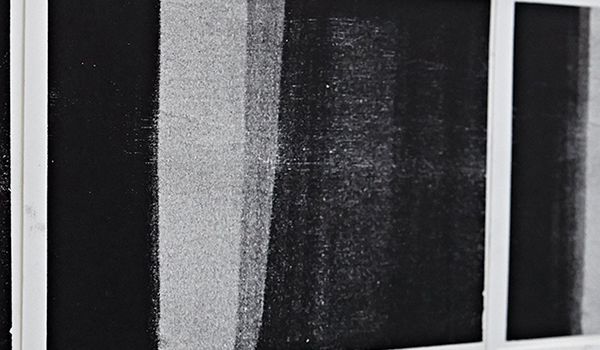 Course detail
Content: what students can expect
To take an innovative approach, using all forms of printmaking including - intaglio, lithographic, relief print, screen-printing, letterpress and computer generated processes
To investigate and reconsider assumptions underlying the applications of autographic processes and new technologies
Their programmes of study to place the practice of printmaking in both a contemporary critical context as well as a wider, historical perspective
To research the content, materials and technical skills appropriate to their projects, and produce written as well as practical work exploring their chosen subject area and relationship to contemporary practice
Visits to important print collections and to participate in symposiums and talks with curators and international artists
To develop a project from proposal to final exhibition
To have access to Camberwell's shared workshops. View the Camberwell facilities section
Structure
Extended Full-Time Study Mode
The MA is taught over two years in six blocks of 10 weeks. Extended Full-Time mode is a hybrid of part time and full time study.
By teaching in this mode we aim to give our students the opportunity to benefit from undertaking a full time Masters degree while also pursuing and sustaining other commitments such as part-time employment, gaining other experience in the creative industries or maintaining care responsibilities.
Unit One - Research, Development and Practice
Students explore, experiment and research to further develop their Project Proposal. The unit introduces you to subject specific issues and topics, research methodologies and techniques. It aims to orientate you and your practice within the course, and to develop your contextual, critical and research skills at the onset of your MA learning.
Unit Two - Reflection and Presentation
Resolution and presentation of students' work according to their Project Proposal. A symposium will provide the opportunity to present their research and provide further peer feedback. Students' practice at this stage should synthesise their practical, conceptual and professional abilities and they will be expected to consider their future practice, audience and context of their work in contemporary practice.
The intention and context of students' work will inform their decisions they will take regarding a final exhibition. Students' will also be expected to work collaboratively with their peers to actively plan, organise and install an exhibition as part of their continued Personal and Professional Development.
Learning and teaching methods
Blogs and wikis
Collaborative projects
Lectures, seminars and tutorials
Peer-lead events, critical engagement and feedback
Personal and professional development
Personal projects
Research methods
Study visits
Workshop inductions
Assessments methods
Contextual and evaluative writing
Exhibition
Presentations
Project proposal
Reflective journal
Research portfolio
Writing on critical practice - including blogs
Facilities
View images of and find out more about our printmaking facilities

View images of and find out more about our digital media facilities

View images of and find out more about our 3D workshops
How to apply
2018/19 entry
All applicants can apply for this course using our online application form.
Application deadline
The home / EU deadline is midday, Tuesday 31 July 2018.
There is no deadline for international applications. Students should apply as early as possible.
Further information about the application process
You will need to enter the following information in the online application form:
Personal details
Current and/or previous education and qualification details
Employment history
Personal statement
CV (curriculum vitae)
Once you have submitted the form you will be emailed a link to upload your portfolio.
The course leader will review your work, may invite you to interview, and will then make a decision on your application.
Entry requirements
BA (Hons) degree or equivalent academic qualifications
Alternative qualifications and experience will also be taken into consideration
Personal statement
Portfolio of work
English language requirements
All classes are taught in English. If English isn't your first language you must provide evidence at enrolment of the following:
Personal statement
This should be about 500 words long and include:
Your reasons for choosing the course
Your current creative practice and how this will help with your future plans
If you do not have any formal academic qualifications please describe your relevant education and experience
Portfolio advice
Approximately 10 to 20 images of your work that provide a good overview of your creative practice
Show a selection of your work that is relevant to your application. This can include finished work and examples of your research and development
For video, sound or web based work please provide links
Where appropriate include captions or short explanations that give context for your work. If you have worked on any group projects explain your role
Provide indications of the size and media used. If you are invited for interview you will need to show original work
At interview and portfolio review
We look for:
An interest and involvement in visual arts
Demonstrable skills in your existing practice
The ability and capacity for self-reflection
Ambition and research interest
Aspiration for a higher level of practice
Quality of work
Applicants may be offered a place on an alternative MA or Graduate Diploma course at Camberwell, Chelsea or Wimbledon. This decision will be based on our assessment of an applicants' creative potential and interests.
Deferred entry
This course will give consideration to deferred entry application.
Fees and funding
Home / EU fee
£4,750 per year (Extended Full Time - 2018/19 fees).
International fee
£10,920 per year (Extended Full Time - 2018/19 fees).
Course fees may be paid in instalments.
Additional costs
In addition to tuition fees you are very likely to incur additional costs such as travel expenses and the cost of materials. Please read the information on our additional costs page.
Equivalent or Lower Qualification (ELQ) fee - Home / EU students whose chosen course is at a level equivalent to, or lower than, a qualification that they already hold, will be charged the fees shown above, plus an additional £1,100 ELQ fee. Students in receipt of Disabled Students' Allowances (DSAs) are exempt from ELQ fees and will pay the original fee, regardless of the highest qualification held.
Accommodation
Find out about the accommodation options available and how much they will cost.
Scholarships and awards
There are a number of scholarships and awards available to students on this course. Use our search tool to find out more information.
Careers and alumni
Our MA Printmaking graduates go on to have a wide range of creative careers, from practicing artists and freelance designers to working in education and research. Our alumni have established successful print workshops such as Artichoke Print Workshop and East London Printmakers, as well as exhibited work in the UK and abroad.
Alumni